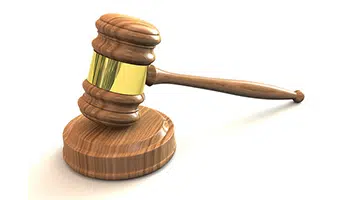 The attorney for convicted triple-murderer Kevin Murphy has been granted another extension in an attempt to get a new trial for his client. It is the sixth continuance granted to Murphy, who is asking the court to declare that his original attorneys Mark Bolkovac and Bob Bell, did not effectively defend him during his 2013 trial for the shooting deaths of his mother, sister, and aunt in April of 2009.
The women were found dead at the family's glass business in Loyalhanna Township, Westmoreland County. Prosecutors said Murphy shot them because they objected to affair with a married woman from Apollo.
Murphy is from Saltsburg and was sentenced to death after his conviction. His new attorney, Brian Aston, won a 120-day extension for filing a new amended motion for post collateral relief last July. The new timeline would give him until early March to submit the motion.