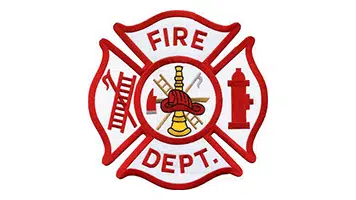 A home in Saltsburg was completely destroyed this morning in a fire likely caused by a wood-burning heater.
Indiana County 911 reports Tunnelton, Saltsburg, and Blairsville firefighters dispatched at 2:05 this morning, with additional fire companies from Westmoreland County sent to the home on Shirley Drive in Conemaugh Township.
Shirley Drive is a narrow, dead-end dirt road located in a rural setting about two miles away from the nearest fire hydrant, and firefighters had to haul water to the scene in tankers . The home was fully engulfed by the time they arrived and they were unable to save it.
One man was reportedly inside the structure, and he got out safely.